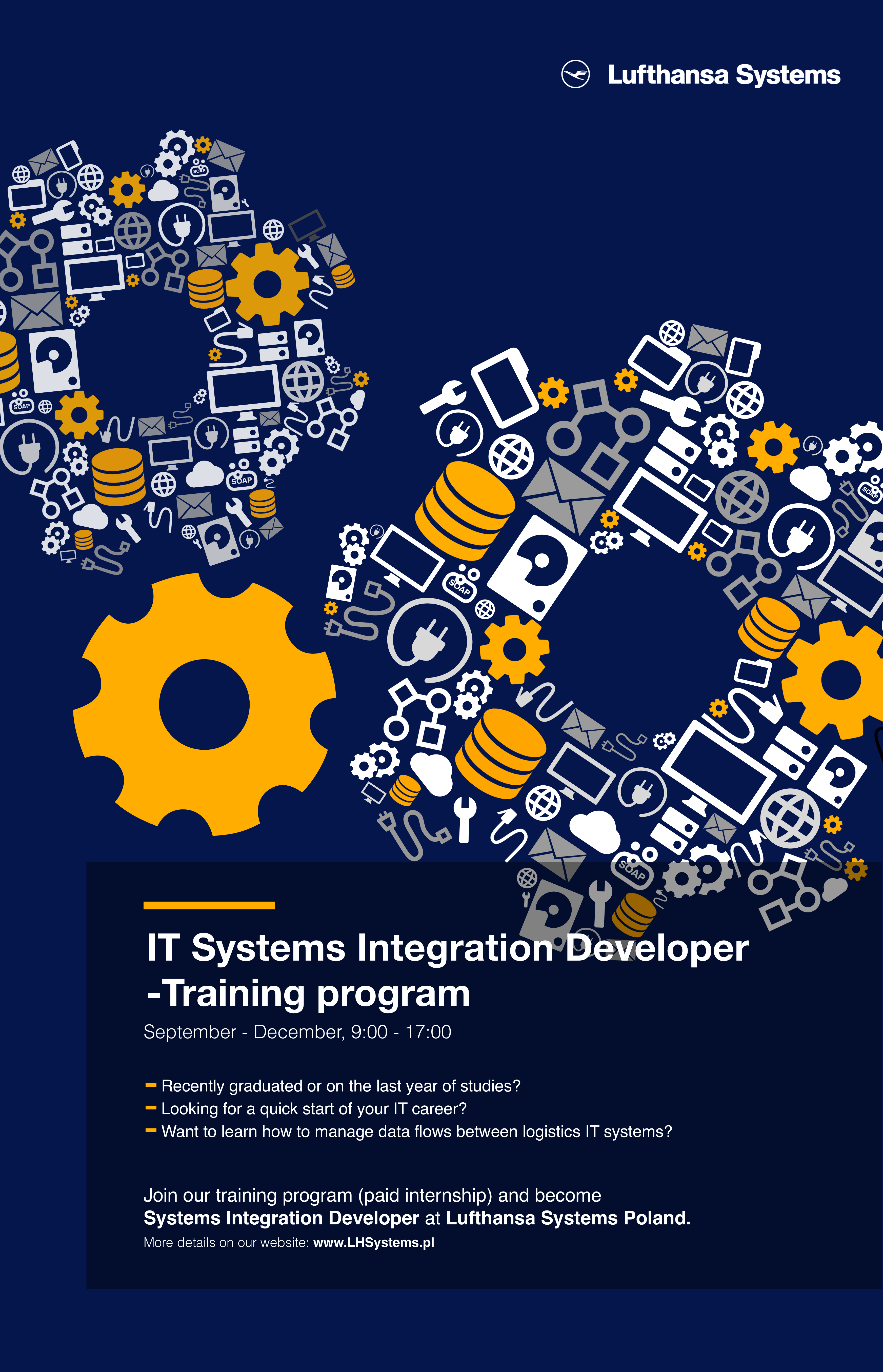 Basic programming skills, analytical thinking ability and English language knowledge sounds like your skills? Spread your wings and start a Software Engineer career with us!
A single system can't do much – it is the communication between systems that is crucial. Communication is one of the most important aspects of any IT system. Even the most sophisticated one will not work properly, if the external communication is not assured.
We are looking for people, who love to solve that kind of software communication challenges! So join this year's Training Program that will focus on Systems Integration. Participants will learn the theory of integration, its principles, and examples of implementations. Under the supervision of experienced experts from Lufthansa Systems Poland, they will gain practical skills by using market-leading solutions. Furthermore, participants will have an opportunity to design and implement systems by themselves.
After finishing the Training Program, there will be the possibility to be offered a regular job contract. Training and lectures will be held from Monday to Friday (between 9 am and 5 pm). The participation in the Training Program will be monetary compensated.

SCOPE OF THE TRAINING:
- Integration theory
- Logistic training
- Implementation of requirements
- Integration tools
- Monitoring
- Administration

SCHEDULE

1st part - October 2018 - theoretical part
2nd part - October - December 2018 - practical part
Grab your chance, now! Apply!